Banu Valladares
Executive Director
Chris Callaway
Chief Operating Officer
Dr. Drew Gadaire
Research and Evaluation Director
Marta Duran
Principal & Site Administrator
Vanessa Shelor
Chief Advancement Officer
Dr. Nicole Campbell
Expansion Director
Meneika Helms
Major Gifts Officer
Katie Troy
Advancement Associate
Jessica Sams
Annual Giving Manager
Karina Pomenta
Marketing and Communications Officer
Jennifer De La Jara
Workforce Development Director
metztli franco
Career Advancement Coordinator
Anabel Santiago
Executive Assistant
Jazmin Jaramillo Piedra
Research & Evaluation Assistant
Dianna Villatoro
HR Generalist
Iggy Austin
Family Programs Manager
Sussy Borrego
Preschool Teacher Coach
Lohana Muñoz
Preschool Program Assistant
Nallely Mejia
Preschool Program Assistant
Zaira Velasquez
Early Childhood Behavior Specialist
Ana Garcia Murcia
Family Educator/Early Learning Specialist
Bernadette Olmstead
Family Educator
Keila Guzman
MECK Pre-K Teacher
Perla V. Flores
Pre-K 3 English Lead Teacher
Paola Suarez
Pre-K 3 Spanish Lead Teacher
Patricia Navas
MECK Pre-K Spanish Lead Teacher
Linette Segundo
MECK Pre-K Assistant & L2 Spanish Lead Teacher
Noelia Requena
Pre-K 3 English Lead
Alexandra Morillo
MECK Pre-K Assistant & L2 Spanish Lead Teacher
Sonia J. Cisneros
Early Learning Specialist & Apprentice
Aira Delgado
Early Learning Specialist & Apprentice
JoNell Franklyn
MECK Pre-K English Lead Teacher
Erika Voyat
MECK Pre-K Assistant & L2 Lead
Abdis Santana Sanchez
MECK Pre-K Assistant & L2 Spanish Lead
Stephanie Torres
After School Program Teacher/Substitute
Tanairi T Brophy
MECK Pre-K Spanish Lead Teacher
Carmen Tarlton
MECK Pre-K Spanish Assistant & L2 Lead Teacher
Norma Campos
MECK Pre-K Spanish Lead Teacher
Tatiana Almendarez
Early Learning Specialist
Elizabeth Hernandez
Early Learning Specialist
Rosanna Mota
Early Learning Specialist
Steffany Cuesta
Early Learning Specialist/PC+ Coordinator Assistant
Aira E. Delgado
Early Learning Specialist & Apprentice
Dinorah Castro
Early Learning Specialist & Apprentice
Bettsy Gallardo
Early Learning Specialist & Apprentice
Darlyn Henriquez
Part-Time Early Learning Specialist
Zurella Velilla
Meck Pre-K Spanish Lead Venezuela
Mayra Galindo
Early Learning Specialist & Apprentice
maria elena fragpane
Pre-K 3 Spanish Lead Teacher-Site 2
Wenthy Andahua Choque
PK-3 Spanish Lead Teacher- Site 2
giovanna fraioli
Pre-K 3 English Lead Teacher-Site 2
Nerys Centeno
Family Educator- Site 2
paola quiroz cedeno
Dual language Expansion Liaison- Site 2
martha quintero
PK-3 English Lead Teacher- Site 2
betcimar mayol
Teacher Apprentice/Permanent Substitute- Site 2
jennyleth abreu
Pre-K 3 Spanish Lead Teacher- Site 2
nathaly requena
PK-3 English Lead Teacher- Site 2
joenny Mercedes maestre
Substitute Teacher
Andreina Viloria
Substitute Teacher
Carmen tarlton
Substitute Teacher
Yoloxochitl Salgado Cabrera
Substitute Teacher
Rosaly torres
Substitute Teacher
Rosely torres
Substitute Teacher
Dr. Devonya Govan-Hunt
President
CEO, Govan-Hunt Staff Development, LLC, Critical Curriculum Consulting
Miriam espaillat
Vice President
Director Community Engagement, Raydal Hospitality, LLC
Tim Leaycraft
Treasurer
Head of Investment Governance and Operations, TH Real Estate (Retired)
Beatriz Rodriguez
Secretary
HR Strategic Business Partner, Atrium Health 
Tosha Arriola
Assistant Head of Upper School, Providence Day School
Peter Blair
President and CEO, Lynwood Foundation
Aldo Caballero
Vice President, Charlotte DentalPro
AT Castillo
National Circulation Director, American City Business Journals 
Gonzalo Checa
Managing Partner, Masan Consulting
Ashley Reid
Owner/Lead Facilitator, Carolina Learning & Development
Bill Geiger
Senior Consultant, LevRidge Resources
Rev. Marty Hedgpeth
Episcopal Priest, Christ Episcopal Church (Retired) 
Mary Kluttz, M.Ed.
Lower School Academic Dean, Trinity Episcopal School (Retired)
Maria Lander
Dean, College of Applied Science & Technology South Piedmont Community College (Retired) 
Grace Nystrum
Strategic Marketing Executive, Bank of America Merrill Lynch
Derrick Ramos
Deputy County Manager & Chief of Staff
Jack Rand
Partner, Accenture (Retired)
Sam Smith
Executive Director, GreenLight Fund Charlotte
Holly Trotter
Partner, Price Waterhouse Coopers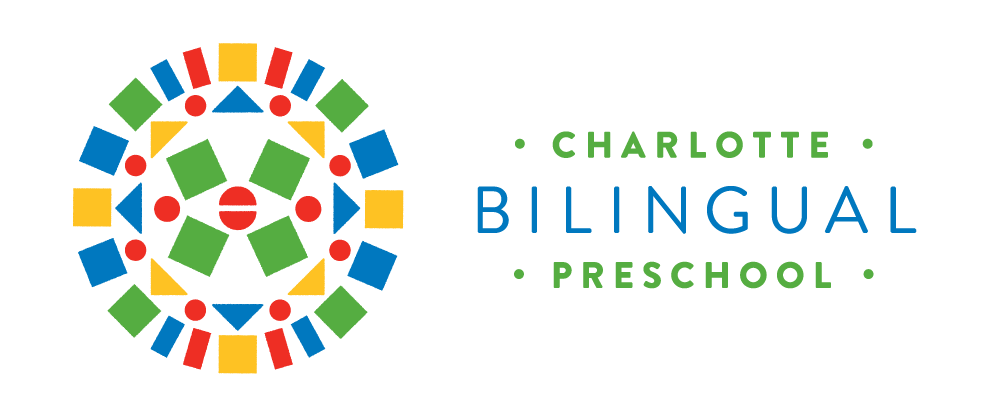 © CHARLOTTE BILINGUAL PRESCHOOL 2021
6300 Highland Ave| Charlotte, NC 28215
704-535-8080
Since 2014, Charlotte Bilingual Preschool has been awarded the highest ranking by the North Carolina Division of Child Development.
Charlotte Bilingual Preschool is proud to be a partner in the Smart Start of Mecklenburg network.