In 1999, Charlotte Bilingual Preschool was launched to offer preschool options for Spanish-speaking children from families suffering economic marginalization. We started as Central Avenue Bilingual Preschool with a $100,000 grant from Smart Start. In 2012, recognizing the school's potential to address the needs of Latinx children throughout the city, our Board changed the school's name to Charlotte Bilingual Preschool. In 2014, with professional facilities, team members, and curriculum, we became the only NC 5-star licensed dual language preschool in the state.
In 2015, in response to increased demand in the rapidly growing Charlotte Latinx community, our school moved to our current location in the Hickory Grove Elementary School Annex. We enrolled 50% more preschool-aged students and piloted Creciendo Juntos for children 0-3. In 2017, our Board embarked on a strategic plan to become a pioneer in early childhood education. We increased alignment with citywide initiatives, began representing our community's interests at both the local and state level, and redesigned our family programs to be asset-based and reflect best practices. In 2018, we expanded our Preschool Program capacity from 108 to 144 with the launch of our pilot Green Room integrated classroom model, enrolling English-speaking students alongside Spanish-speaking students for the first time to accelerate language acquisition and facilitate the flow of social capital.
In 2019, we began our partnership with MECK Pre-K to provide extended day (6.5 hours) preschool programs, increasing early care accessibility for working families. We also piloted the national home-visiting program ParentChild+ in partnership with GreenLight Fund Charlotte. PC+ helps us provide early childhood services to children and families enrolled in our preschool, as well as families on our waiting list and the community.
LOOKING TO THE FUTURE
We seek to reach many more children and families while carefully preserving quality, cultural relevance and sensitivity. In early 2020, our Board approved a ten-year strategic plan, and our primary long-term goals include:
Creating a decentralized dual-language preschool system;
Evolving into an early learning center that serves children from birth to five years old;
Building career pathways for those (especially in our family community) who seek to become credentialed early childhood educators.
Our ultimate goal, of course, is to be a resource to our children and families as they thrive and succeed!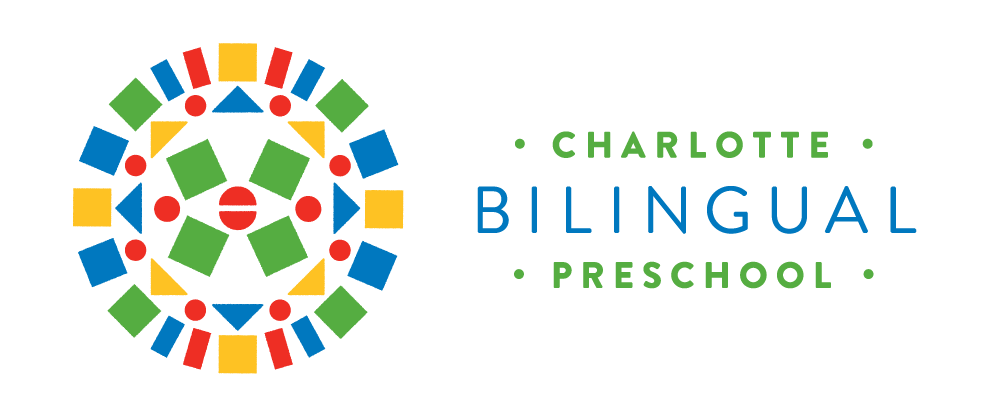 © CHARLOTTE BILINGUAL PRESCHOOL 2021
6300 Highland Ave| Charlotte, NC 28215
704-535-8080
Since 2014, Charlotte Bilingual Preschool has been awarded the highest ranking by the North Carolina Division of Child Development.
Charlotte Bilingual Preschool is proud to be a partner in the Smart Start of Mecklenburg network.